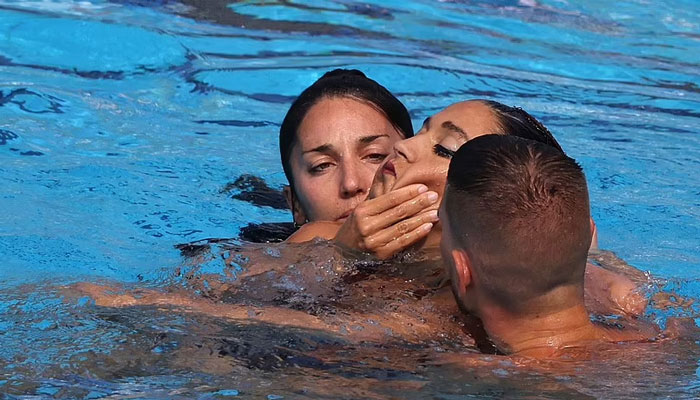 By the way, it is difficult to imagine that an expert Swimmers drown in swimming competition.

But such a dramatic event happened during the World Swimming Championships in Budapest, Hungary.
Anita Alvarez, an American swimmer, was rescued by her coach when she drowned due to unconsciousness.
Anita Alvarez was completing the solo free final of the World Aquatics Championships when she suddenly fainted. They went to the bottom of the swimming pool.
And he jumped in the pool and knocked out Anita Alvarez.
She was breathing and when she was taken out she stopped breathing
Swimmer was immediately transferred to the medical center there and received some help from Team USA. A statement later said that Anita's condition was "OK."
Despite this, Anita Alvarez hopes to complete the team event on June 24.
More frightening was the incident, I was very scared because she was not breathing, but now her condition is better. '
This is not the first time that Anita Alvarez has fainted in a swimming pool. Earlier, a similar incident occurred in the Olympic qualifiers in 2021 and on this occasion also her coach rescued her.