A horrific scene of a crime that sparked the anger of the Yemenis. Unknown elements, described as "thugs", stormed the Riyadh Hospital in the Yemeni governorate of Taiz, and carried out an armed attack with live bullets on the patients and working doctors. As a result, the hospital guard was killed and a number of employees were injured, some seriously. No security authority in the governorate has yet provided any clarifications about the circumstances and motives of this bloody attack.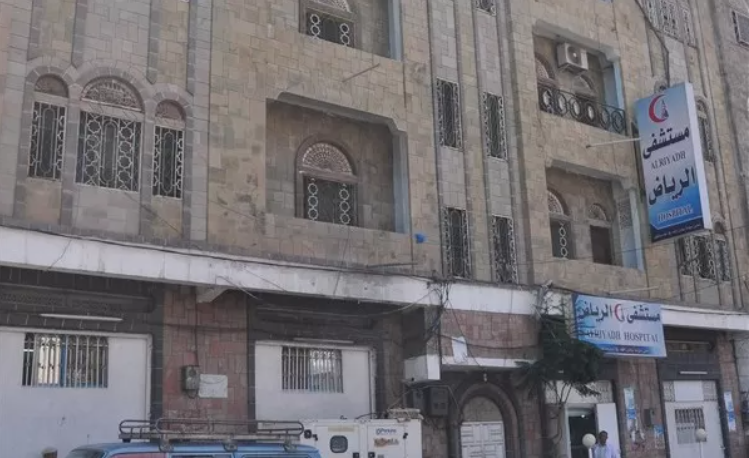 Riyadh Hospital in Taiz
Doctors and patients at risk of cold-blooded liquidation
The video clip (which was obtained by Al-Arabiya.net) was circulated by activists on social media, but refrained from publishing it because it caused terror. ), which was recorded by the camera of the hospital in Bir Pasha, documenting a heinous crime of assault in the diaries of the stricken Yemeni governorate, which is still suppressed under the Houthi siege for seven bloody years. Yesterday, Wednesday, without any regard for the sanctity of the hospital or visitors, which resulted in the injury of one of the guards with heavy bullets, which resulted in his death, while others were seriously injured. among patients, and endangering the lives of all medical staff inside the risk of cold-blooded liquidation.
This, and jurists wondered, where is the role of the security authorities in protecting medical facilities? They called on the city's security to move quickly to arrest these "thugs" and bring them to trial for the crime of attempted murder and terrorizing patients and civilians with these terrorist and criminal behaviors.
In turn, activists considered that there is no reason to justify this sinful attack on a hospital teeming with patients, citizens and members of the medical staff. Taiz governorate witnesses repeated attacks in various forms amid a suffocating siege and a despicable chaos that has led to an unprecedented insecurity. And the city has turned into an armed den for criminal gangs and murderers who break all laws, customs and laws.
In testimonies to Al-Arabiya.net, Yemeni media and activists expressed their regret for the outcome of the city, which wakes up every day to a catastrophe and a criminal incident, considering that this particular hospital is the only medical center that provides medical services and facilities. For patients in care and treatment in addition to the efficiency of its staff and the quality of their humane treatment.
A black forest surrounded by killers and snipers
Sanad Raweh said: "What is this crime, what is this disregard for the blood of people?" While Adel Al-Alimi described Taiz governorate as "an open city of terror besieged by the Houthi militia from all sides, and it has become a bloody scene of hidden crimes in which the frequency of panic rises every time." Day.
Lina Al-Hasani added: "Taiz has become a black forest witnessing a bloody series of sniping, kidnappings, killings and liquidations."