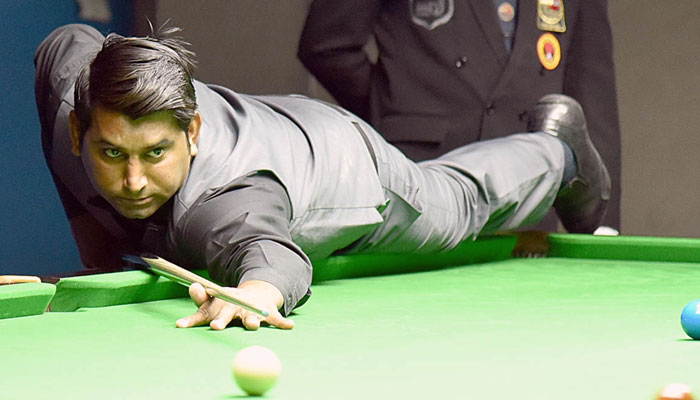 Pakistan's Asjad Iqbal has been included in the Professional Snooker Tour.
World Professional Snooker Association World Professional Blades Snooker Association According to WPBSA, Pakistani quest Asjad Iqbal was added after disciplinary action against Thai player.
A statement issued by WPBSA on Wednesday states that the World Association of Professional Snooker has decided not to include Thanawat Tirapong Biboon in the next tour as 2015 against Thai player. Investigations are underway from K Tour. got it. Asjad Iqbal has been included in the tour based on Asia Oceania School Merit List.
That Asjad Iqbal had won the third position in the tournament.
Pakistan's Muhammad Asif also played in the final of this Asia Oceania Q School Tournament for World Professional Snooker Tour. Had qualified
After qualifying for the tour for two Pakistani players, the next challenge is to maintain themselves in the tour and win all the tournaments. To raise funds to play. In the past, Pakistan's Hamza Akbar could not maintain the position in the tour due to lack of adequate funds.
Both players will not be eligible to play amateur snooker events after formal participation in the Professional Tour.