In a festive atmosphere, the raft companies welcomed the pilgrims abroad with blessed Zamzam water, Saudi coffee, luxurious dates and bouquets of roses.
Nader Bin Osama Pasha told Al Arabiya.net: "Reception programs are being implemented for the pilgrims of the House of God in their residence in Makkah with Zamzam water, Saudi coffee and varieties of dates, as well as providing flowers, sweets and ready-made hospitality meals."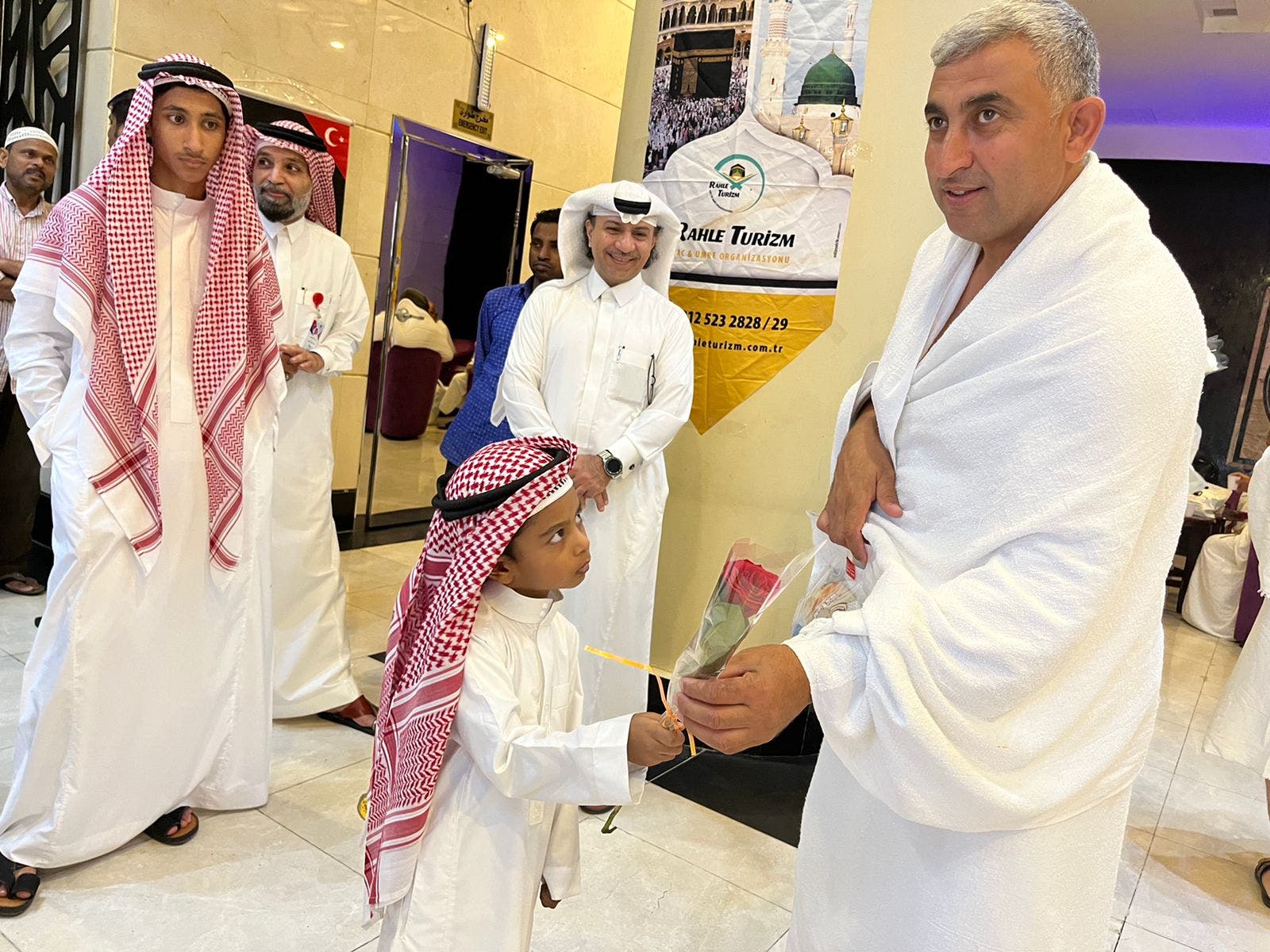 Reception of Hajj with roses
He added: "The raft companies provide the best services to pilgrims from the time of their arrival until their departure to their homelands after performing Hajj with ease and ease, in light of the great services and giant projects set up by the government of the Custodian of the Two Holy Mosques, to lead the guests of The Rahman performed their rituals with all comfort, tranquility, security and safety."
While the pilgrims expressed their happiness at arriving in the Holy Land, stressing that the hospitality and good reception they found was not surprising, and they thanked the government of the Custodian of the Two Holy Mosques King Salman bin Abdulaziz Al Saud, what are you doing? Efforts for the comfort of the pilgrims, and for the hospitality and reception they found, which reflects the Kingdom's government and people's interest in its guests who come to it from all parts of the earth to perform the Hajj rituals.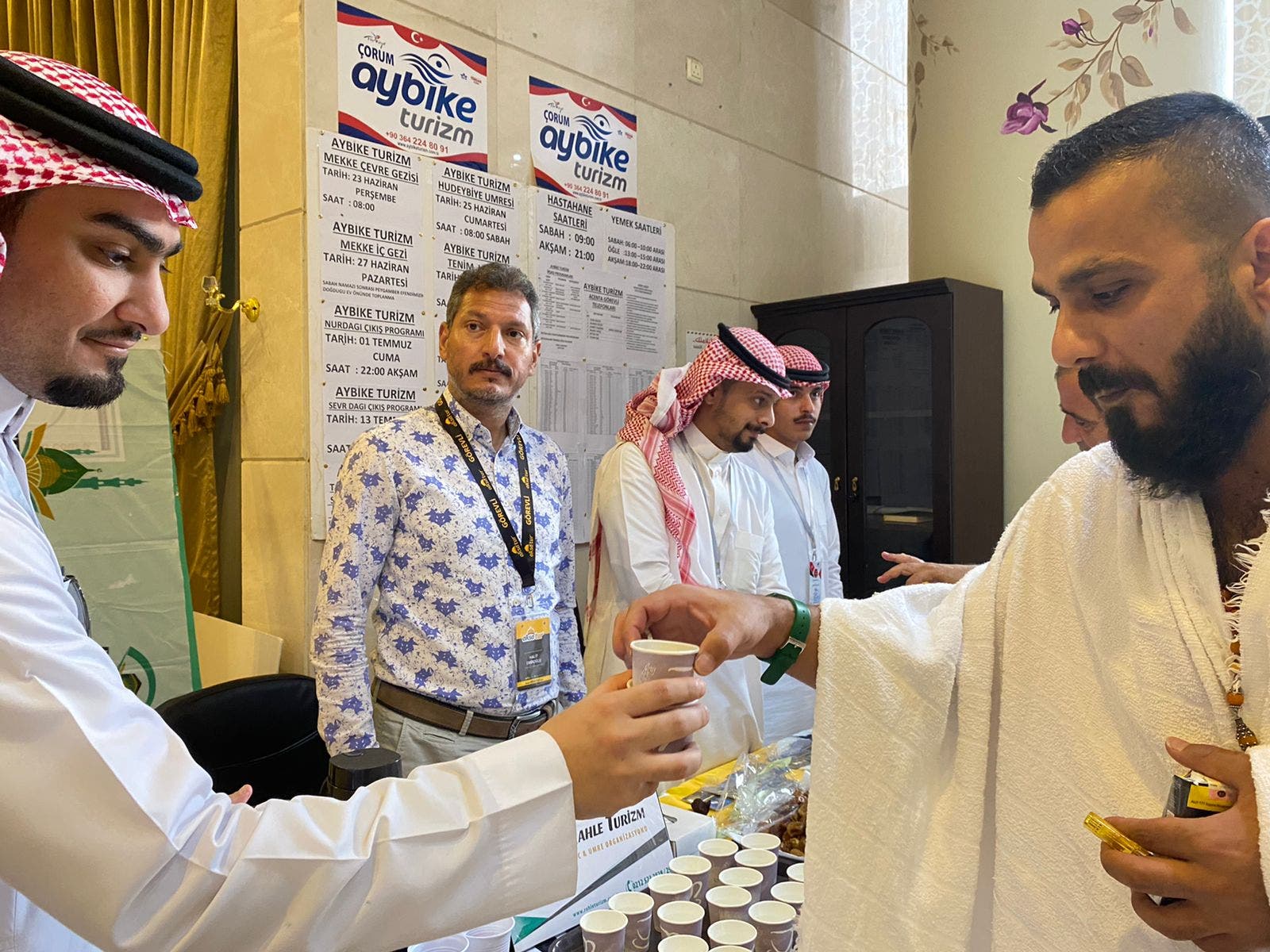 Arab Hospitality in Receiving Pilgrims
The pilgrims continue to flock to Mecca, amid a warm welcome from the raft companies that provide pilgrims with souvenirs, sprinkle roses on them and water them with Zamzam water, while chanting songs welcoming the pilgrims.