The Saudi Development and Reconstruction Program for Yemen launched, on Wednesday, in the temporary Yemeni capital, Aden, the process of starting the implementation of the first phase of the adequate housing project and the rehabilitation of 600 homes for low-income families in the districts of Al-Mualla and Khor Maksar.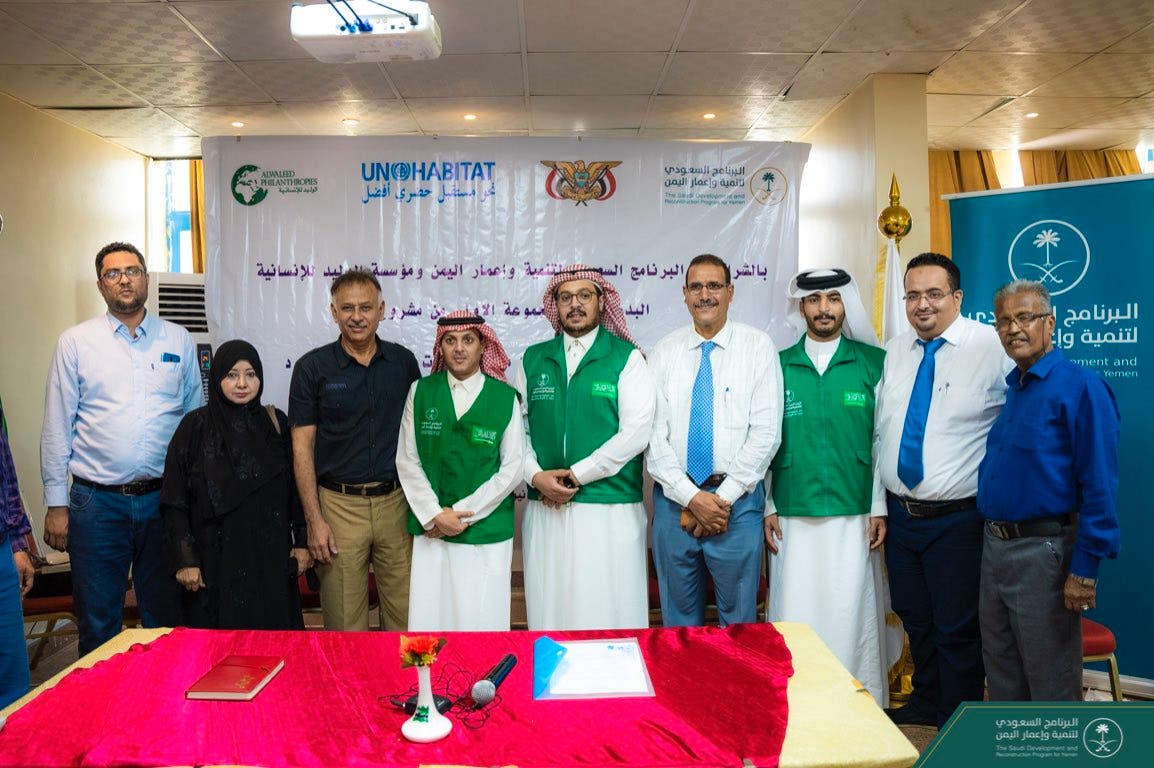 The cost of the project that It comes in partnership with Alwaleed Humanitarian Foundation, the United Nations Human Settlements Program, and in coordination with the Ministry of Public Works and Roads in Yemen, about $2.5 million.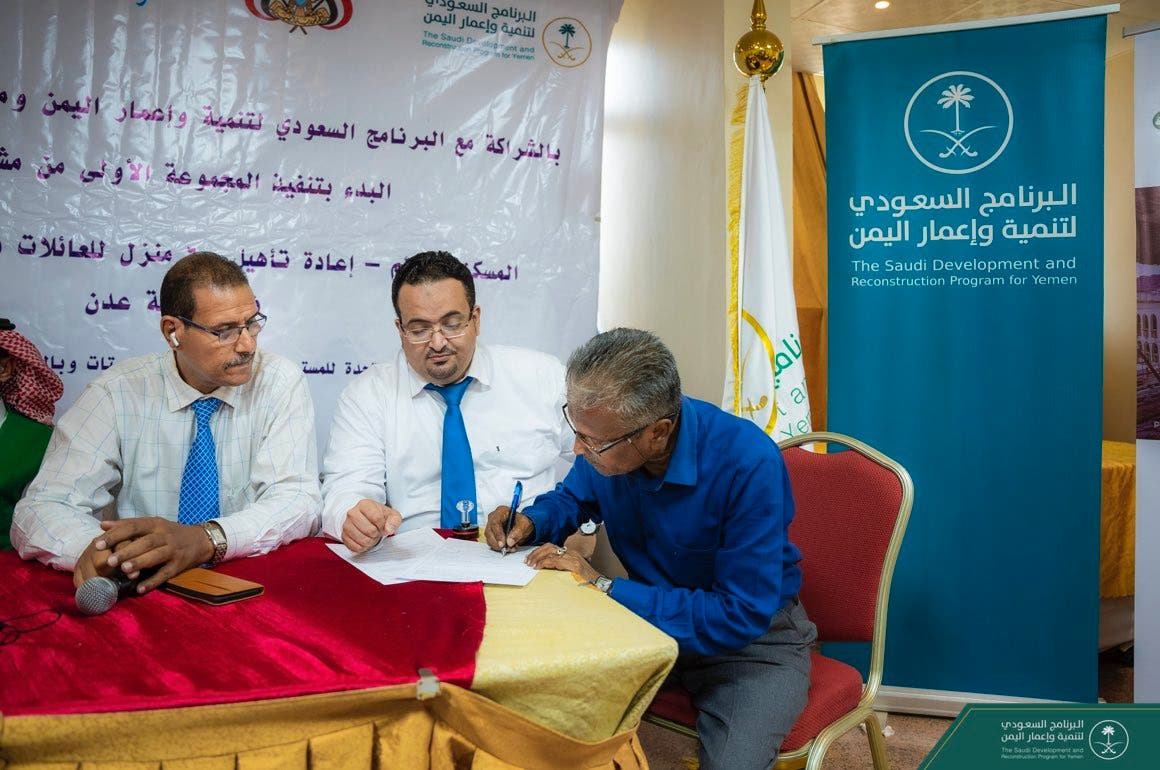 The Director of the Saudi Program, Engineer Ahmed Al-Madkhali, affirmed the Kingdom's commitment to stand by Yemen , in the aspects of reconstruction and sustainable development, noting that this project is the fruit of cooperation between many UN organizations and local authorities in Yemen, with the support of Saudi Arabia. Zain, that the first group of the project includes the restoration of 600 housing units in each of the districts of Mualla and Khormaksar, with 300 houses in each district as a first phase. "The total number of damaged houses in Aden exceeds 12,000, while the number of houses that the project will restore has reached 1,100 through several stages." Many, such as taking into account the humanitarian situation of families, and damage to homes from war, rainwater and torrential rain, and all of this was done through community committees and specialized engineers from the Ministry of Public Works and Roads.