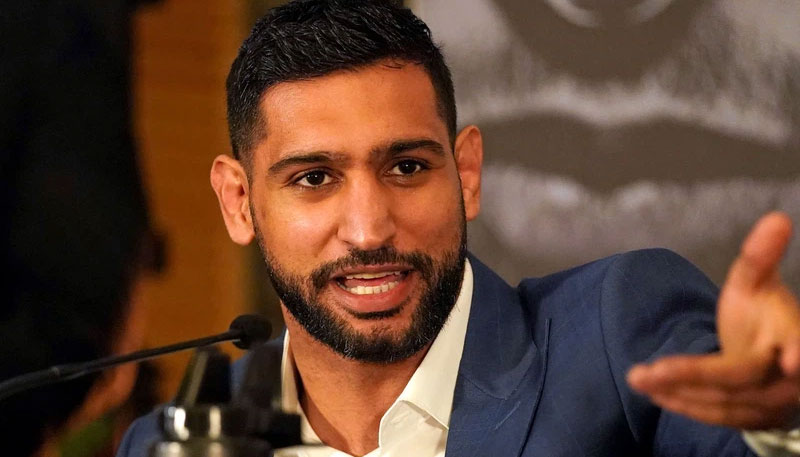 Pakistani-born British boxer Aamir Khan arrested for robbing 3 accused at gunpoint I have been taken to court which will be presented on 23rd June.

According to London Police, Aamir Khan in the Layton area of ​​East London in April. Ahmed Bana, 25, Noorul Amin, 24, and Dante Campbell, 20, will be charged in connection with the robbery.
Police say the three suspects are from north London and will be charged with robbery.
Ahmed Bana and Dante Campbell will also be charged with possession of a fake gun.

The 35-year-old former boxer was in the Layton area with his wife on April 18 when he was threatened with a gun by some men and snatched a 70,000-pound watch.

This watch was made of 19 carat rose gold on which 719 AH They were connected.

On this occasion, Aamir Khan had said in a tweet that at gunpoint in East London. His watch was confiscated.

London police said the robbery was our top priority and they The arrest of the accused shows our determination.

This was not the first time that Aamir Khan The incident took place. According to media reports, in 2012, armed men also snatched a car worth one lakh pounds from him.