A woman was killed in a freight train overturning in Egypt, and the National Authority for Egypt Railways announced that during the course of a freight train carrying grains between the Al-Salam and Al-Bustan stations on the Al-Ittihad Al-Qabar freight line, some of the train cars were derailed.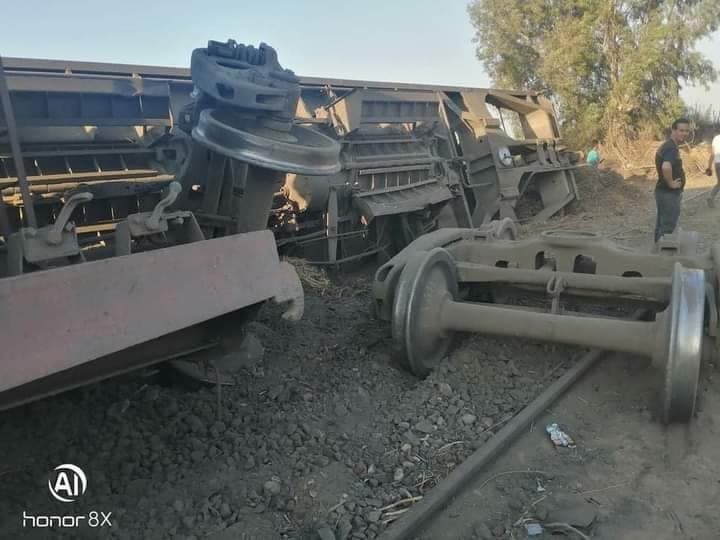 She said that the exit of the train carriages did not affect the movement of the trains, because the line is dedicated to transporting goods, adding that the accident resulted in the death of a woman who was near the scene of the accident.
The authority paid a number of cranes and equipment To lift the off-rails and evacuate the line, while a technical committee of engineers and specialized technicians was sent to inspect and find out the reasons for the vehicles leaving the tracks.
During the past year, Egypt witnessed several accidents of train collisions, which resulted in dozens of deaths and injuries.